I believe my children to be my greatest invention ever. I mean sure, there was the time I created my own recipe for pasta sauce, and the times I invented fashion with my handy Bedazzler, and speaking of fashion - I am THE great brainchild behind wearing a shirt for pants, and I obviously came up with about a million fun between-innings games when I worked in baseball (Pop/Whipped Cream/Frozen t-shirt Race, anyone?).
My greatest achievement, however, is the two mini's running (or crawling, depending on who we're talking about here) all over my house. Here's the thing, though, sometimes I wonder if I had two different babies or if somehow TJ was cloned with girl parts and Lola was invented. Ok, that's ridiculous, I remember their respective births very clearly. But these two look So. Much. Alike. It's uncanny! Like they're related! <---- And that was sarcasm font.
When TJ was almost one year old I took tons of photos of him in various locations that just happened to turn out very cute. Since Lola is almost one now, I've been trying to recreate some of those images, so these can be the beginnings of our "same-picture-of-every-kid-at-the-same-age-that-we-hang-on-the-wall-forever" collection.
Take a look at what I'm talking about...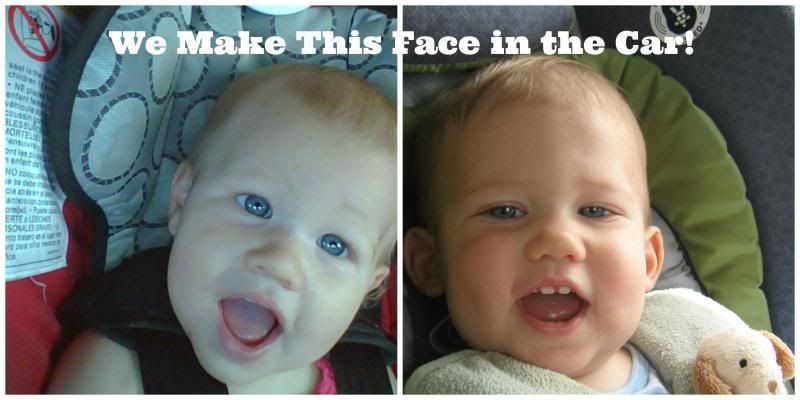 These are better. TJ is the one NOT wearing the flowery sunbonnet, FYI...
These might be my favorite, it's the exact same pool and everything...
And while they are not the same age in these last two pics, apparently they ARE working on their model poses. TJ's look on the left screams "Blue Steel" and Lola just looks like she should be in a Pampers ad or something...
I've enrolled Lola in her first baby pageant, by the way. We'll be traveling to Horseheads, NY next month to compete in a highly sophisticated competition at the Clarion hotel. I'm not sure yet what her talent will be, but I can tell you it will NOT be clapping. Maybe it will be Having More Teeth Than All the Other Contestants.
Just kidding, by the way, I'm actually not serious about that. The pageant.
I said JUST KIDDING, Tom! There is no pageant!
She really does have a whole mouthful of teeth already, though. That part was real.
Adieu from the House of Clones, Dear Reader!